Recording
Summer Wind
This is my debut CD, based on the show I presented in 2010 named Toes in the Sand. Like the show, it features music I've loved all my life. I'm so proud of this recording, and you'll love hearing the guys who worked with me to make it: Wells Hanley, my music director on piano, George Farmer and bass and Jacob Melchior on the drums.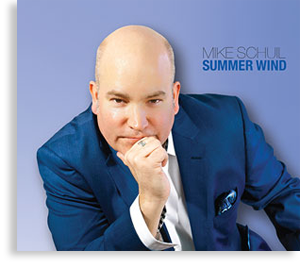 Track List:
1. COME FLY WITH ME
2. ON AND ON
3. DINDI
4. EVERYBODY'S TALKIN'
5. SUMMER WIND
6. THE GIRL FROM IPANEMA
7. EBB TIDE
8. TRISTE
9. A DAY IN THE LIFE OF A FOOL
10. HUNGRY HEART
11. I NEVER WENT AWAY
12. THE SECOND TIME AROUND
The CD will be available soon at CDBaby.com, Amazon.com and on iTunes.